We specialize in developing relationships with families to provide treatment across multiple generations, from newborns to nineties-plus. We want our Des Moines-area customers to feel confident and comfortable knowing that they are being treated by doctors and qualified professionals who continually train with current dermatology best practices and treatment modalities. From checking moles and other skin lesions, to managing skin conditiongs from mild to severe, our expertise is totally focused on providing personalized plans for safe and cost-effective treatment.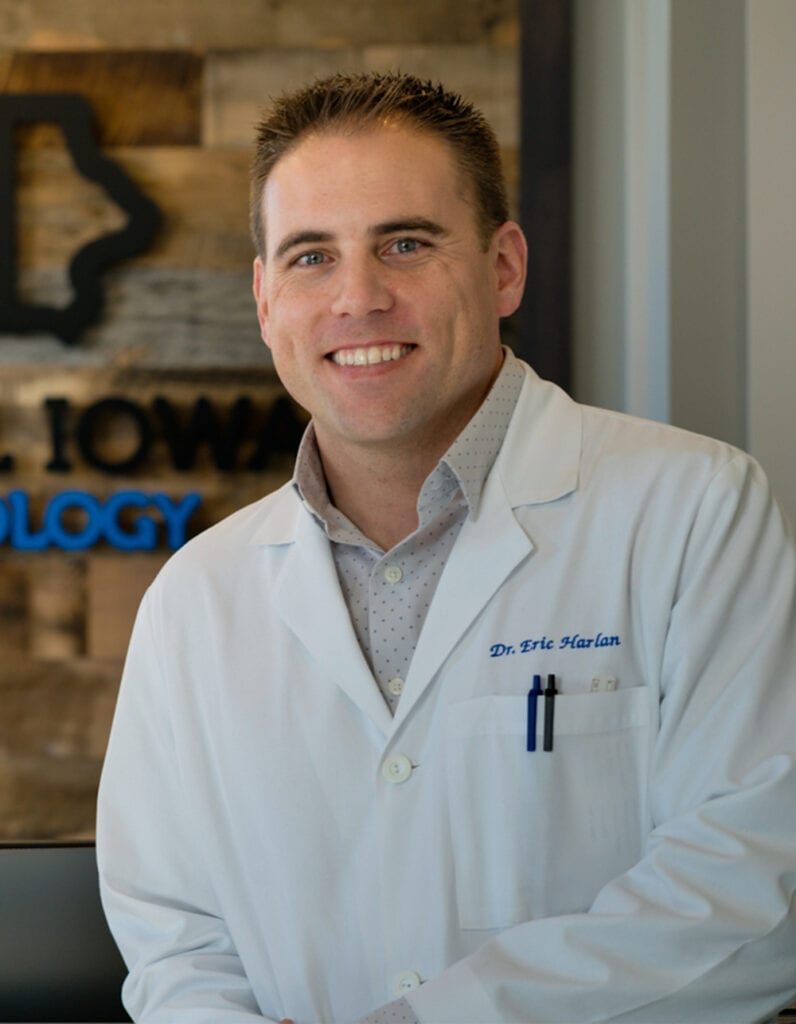 Dr. Eric Harlan is the founder and director of Central Iowa Dermatology. He is a board certified dermatologist who provides the full spectrum of dermatologic care and treatments from medical to cosmetic. He grew up in Des Moines and graduated summa cum laude from the University of Iowa. He obtained his medical degree from the University of Iowa Carver College of Medicine.
Dr. Eric Harlan completed his dermatology residency training at the prestigious Mayo Clinic learning from some of the most prominent dermatologists today. He returned to Des Moines in 2011 and has been working in private practice ever since.
Eric is passionate about delivering personalized, expert care to patients of all ages and skin types. As a fellow of the American Society for Mohs Surgeons, Dr. Harlan performs Mohs surgery for skin cancers on the face, ears, hands, and other locations based on the size and aggressiveness of the cancer.
Outside of work, he loves spending time with his wife and four children. He often jokes that he is a doctor by day and a taxi driver by night helping his amazing wife shuttle their kids to their various activities. In his rare spare time, he enjoys reading, traveling, skiing, and anything active from going to the gym to running obstacle/mud races. He prides himself on being a native hard working Iowan and enjoys caring for his community which is reflected in the name and logo for his practice.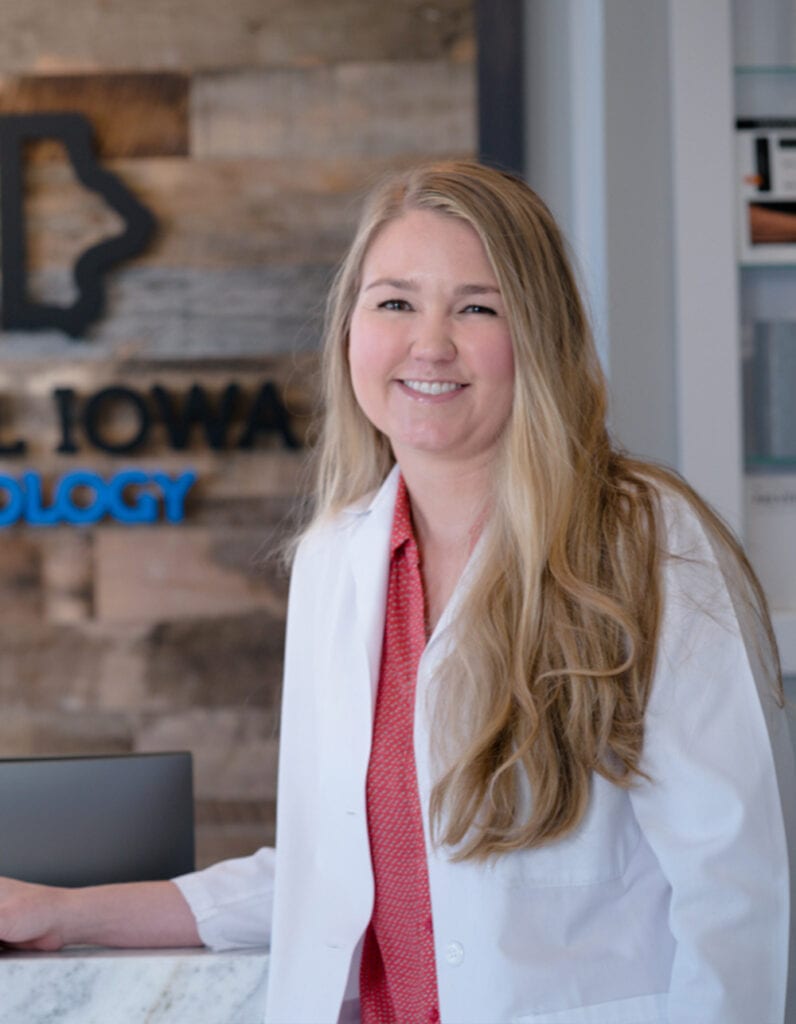 Catherine "Ann" Carlson, PA-C
Ann Carlson is a board certified Physician Assistant. Prior to joining Central Iowa Dermatology, she has been practicing as an advanced practicioner for five years. She grew up in Clive and graduated from Waukee High School. 
Ann Carlson earned her Bachelor of Arts in Psychology degree from the University of Iowa, followed by a Master of Medical Science degree from Mercer University Physician Assistant Program in Atlanta, Georgia
In Ann's free time, Ann enjoys spending time with her husband and 2 hound dogs, traveling, and doing home improvement projects.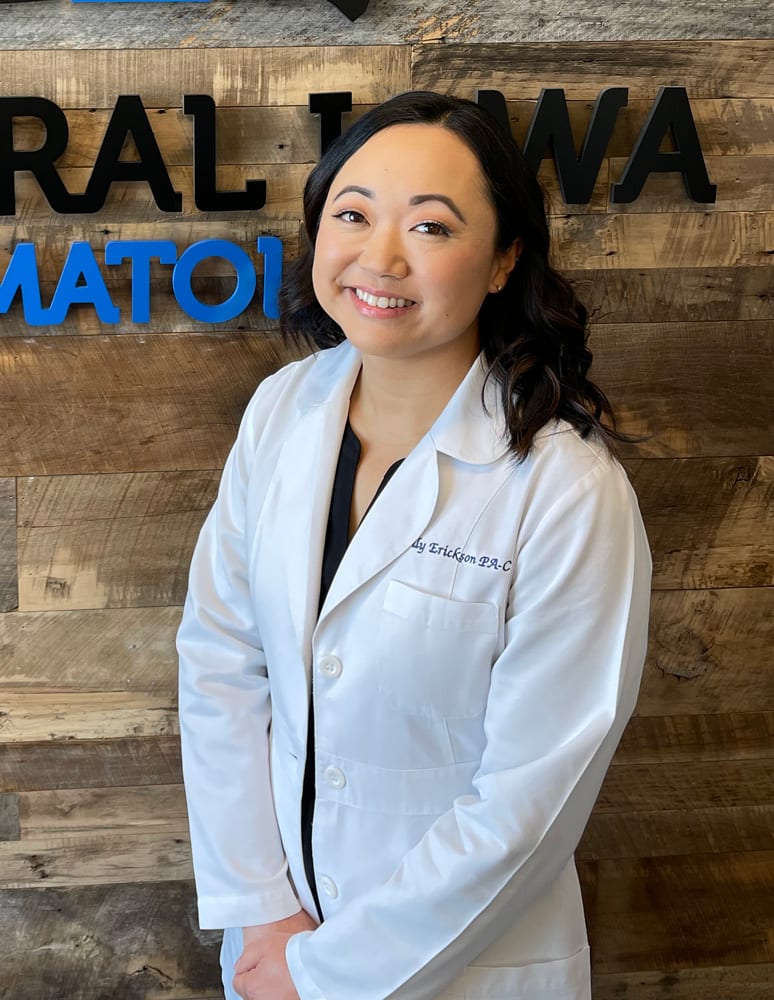 Emily Erickson is a board certified Physician Assistant accredited by the National Commission on Certification of Physician Assistants (NCCPA).
Emily Erickson is a Dubuque, IA native and completed her undergraduate degree with a Bachelor of Arts in Biology from the University of Northern Iowa. She then earned her Masters degree in Physician Assistant studies from the University of Iowa in 2009. She is an active member of professional societies including the American Academy of Physician Assistants and the Society of Dermatology Physician Assistants.
Emily and her husband have two children and live in Urbandale. In her spare time, Emily enjoys hiking, reading, and spending time with family and friends.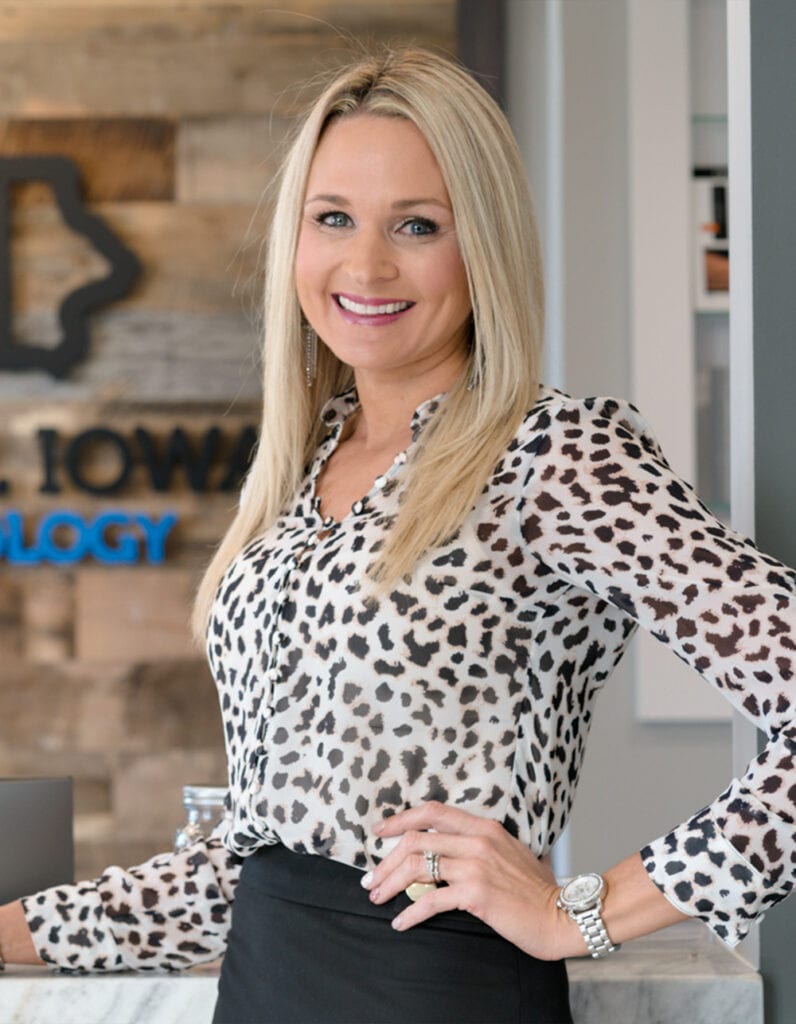 Marly has a particular interest in the cosmetic side of dermatology. She has been doing injectables such as Botox/Dysport and fillers such as Juvederm/Restylane/etc over the last fourteen years. She enjoys forming lasting relationships with patients working together to optimize their skin's health and appearance.
Marly grew up in western Iowa and graduated cum laude from the University of Iowa. She then went on to attend the number one rated Physician Assistant program in the entire country, the University of Iowa in 2005
Being a runner herself, Marly stresses that taking care of your skin is a marathon, not a sprint. It is a lifelong journey and how well you take care of your skin today will determine how good it will look in the future. The steps you take today to repair and protect your skin will pay off both today and for years to come. Aside from cosmetic dermatology, Marly is extremely active with her four kids both volunteering at school and with their various activities such as cheer, ninja warrior, and many sports.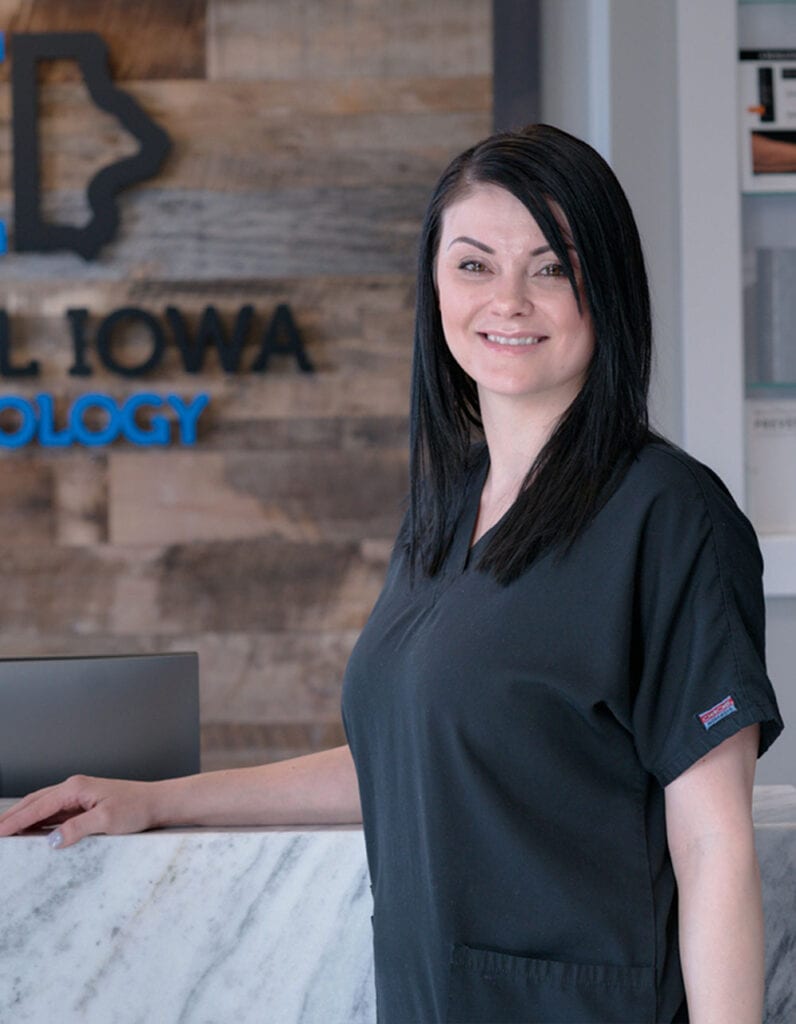 Chey Anne is a licensed esthetician and surgical technologist with over 10 years experience in the medical field. In office, she offers a range of cosmetic treatments and extensive product knowledge.
Chey Anne prides herself on the personalized care she provides to each of her patients. She continually attends educational events to keep up with the latest in the aesthetic world.
When not in the office, Chey Anne enjoys spending time with her husband, four children and fur babies.
Contact us and we will happily respond